Frequently Asked Questions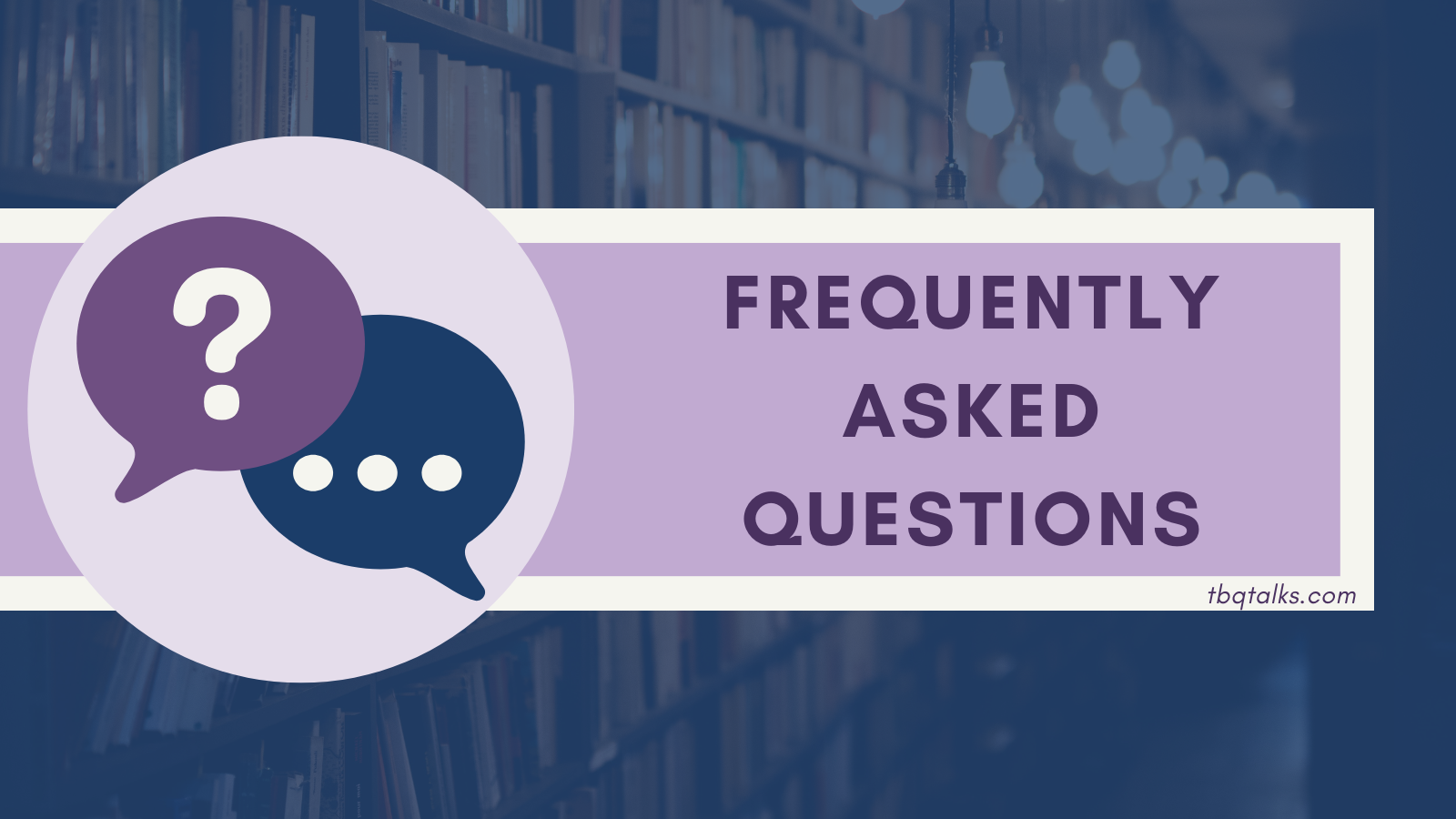 About Me
Disclaimer: There are affiliate links in this post from which I earn commissions from qualifying purchases. All affiliate links are labeled accordingly.
What does TBQ stand for?
Black Lives Matter, Trans Lives Matter, LGBTQIA+ rights and.... oh you meant the letters. In that case The Brat Queen.
What can we call you?
The Brat Queen, TBQ, and Brat are all fine.
Why not your real name?
I got cyber stalked years ago and I've been paranoid about giving out my personal information ever since. If you do know my real name, please keep it to yourself.
What are your pronouns?
She/her.
Why are you disabled?
Short answer: Chronic migraines and mental illness. Longer answer here.
Where can we follow you/the site on social media?
All my social media links can be found here.
Have you been featured in the media?
Yes! Check me out here talking about Gaming and Chronic Illness and here being interviewed on getting a Cease and Desist letter from Anne Rice's lawyer and how things like that impact the rules of fanfiction.
---
Subscriptions, Donations, and Support
What do I get if I subscribe?
All subscribers get a copy of every article sent to their inbox as soon as it goes live and before it is announced anywhere else.
In addition to that, paid subscribers get access to special behind the scenes Bonus Content.
What is the difference between a paid subscription and a free subscription?
Paid subscribers get access to the Bonus Content. Free subscribers do not. That's the only difference.
When I sign up, it says free subscriptions are a "Free Preview." Am I missing something?
Only the Bonus Content. Sadly as of right now the wording on that signup window can't be changed to something more descriptive. But "Free Preview" is whatever I tell the site it is and so it means everything but the bonus content, promise.
Can I support the site financially without a subscription?
Absolutely! You can donate or sign up for a membership via Ko-Fi.
Do Ko-Fi Members get any special features?
Yes! Depending on the tier you join you will get access to special content not seen anywhere else. For the latest info on what features you'll get, check out the Ko-Fi membership page.
Behind the scenes glimpses of how the site and articles come together, personal blogs, the ability to be first to give feedback on new site benefits and features, and pet pictures.
Are your pets cute?
This goes without saying.
What other ways can I help support the site?
Spread the word! Sharing articles you love on social media is a HUGE help.
In addition to that if you find things online that you think I'd be interested in or which would make for a good article, let me know! I can't guarantee that I'll write about it but if nothing else I'll love that you thought of me.
Is there a name for fans of you/the site?
The TBQ Krewe!
Seriously?
The rhyme amuses me so you're stuck with it, yeah.
Does this come up anywhere?
People who help out by sharing articles and information may find themselves earning the special "TBQ Krewe Thank You" for being so kind.
How can people earn a TBQ Krewe Thank You?
Ways to put yourself in the running can include but are not limited to:
Sharing articles you like on social media
Signal boosting the site in general
Bringing topics to my attention which might make good articles or references for articles (regardless of whether or not I use them)
Encouraging positive, constructive conversations on the various social media accounts
Giving good quotes about the site and/or articles that could be used for reviews
Telling me my hair looks good even if you have literally never seen it
Telling my pets that they ARE adorable, yes they ARE!
And any other number of things which indicate you are a nifty person who brings a smile to my face whenever I see your name pop up on my timeline. Though somehow in relation to the site because otherwise it's just weird. I mean I appreciate it in general but the award is more site related. I'm not carrying these around to hand out to strangers. They already think I'm weird enough, or that's what my anxiety tells me.
ANYWAY.
The shout outs will be decided by a completely unscientific method of who did what that stood out to me and is it on a timeline of some kind (for instance if an action is in relation to an article I'd want to show appreciation soon after the article was posted). They will be announced on the aforementioned social media accounts so it's certainly worth following at least one of them. Shout outs will be of the winner's social media handle as its known to me. So for example if I only know your Twitter handle I'll only use that, but if I know your Twitter and Instagram handles I'll adjust accordingly.
If you do something on social media and want to be sure I see it either tag my social media handles listed above and/or use the hashtag #TBQKrewe to increase the odds that the algorithms of the various sites don't hide your awesomeness from me.
You really love the rhyme joke huh?
Yup. Love me, love my humor. It's a package deal.
---
Technical and Financial Matters
What do you do with the money?
All money goes into the costs of running the site. This includes cost of site hosting as well as administrative costs for site features and processing fees. As I am on a limited income due to my disability, every paid subscription and donation to help with these costs is much appreciated.
Can we see where money is needed/being used?
The Ko-Fi is kept updated both with the amounts from paid subscriptions as well as donations. It will also show where money is being applied via the goal tracker. Money that comes in initially will go to the cost of one year's worth of site hosting. If that goal is met, the tracker will be updated to reflect where the money is next being applied. If enough money comes in to pay for a full year's costs for everything needed to run the site, the money will then get rolled into the same expenses for the next year.
The Ko-Fi site will be updated accordingly. Though bear in mind the subscription amounts have to be added in manually so a paid subscription will not immediately show up there the way that donations do. Those are added when the payment clears.
Why don't you use a free site?
Originally TBQ Talks was hosted on a free site which I won't name but rhymes with Tubtack. That site turned out to be far too supportive of transphobes and far right conservatives so it had to go.
Other free sites came with advertising and I do not like advertising on websites. I personally use an ad blocker and recommend others do the same. That left GhostPro as the most affordable remaining option which had all the features that were needed, no ads, and no bigoted assholes.
Do you make money in other ways?
From time to time there are affiliate links. When there are I get commissions for purchases made through links in those posts.
What do you use to run the site?
There are other things that I am currently testing. I will update the list if they prove useful enough to stick around. For those curious about starting their own newsletters or blogs, except for GhostPro all of these come with free versions that let you test out the product before making a commitment. If you are a one person operation like myself, the free version is often all you need so it's worth it to check them out if you're curious.
---
Administrative Things
Does the site have a privacy policy?
Yep!
What should I do if I have a question that wasn't answered here?
Contact me to let me know. Feel free to use that form or ping me on social media. I'm pretty flexible.