Merch, Memberships, and More
Thanks to your feedback we have merch, more membership options. and there's been updates to the site coding. Read all about it!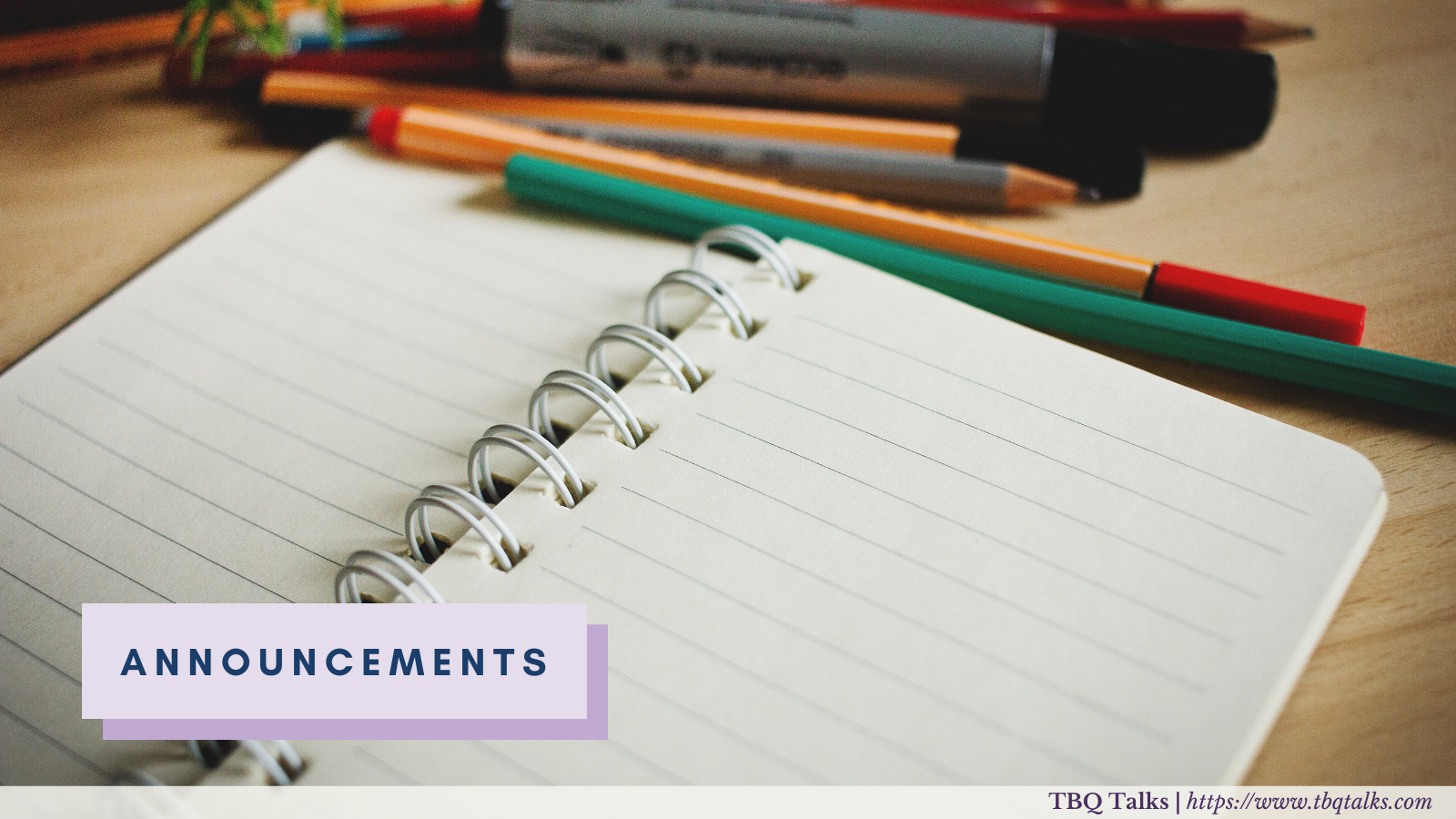 Hello everyone!
You asked for it, you got it! We have merch! We have merch and more than merch so indulge me for a moment as I walk you through some of the updates that we just rolled out, all of which were based on your feedback.
---
No, Seriously, There's Merch
I am still in denial that anybody meant this seriously but it was a popular request so here you go: The TBQ Talks Merchandise Store. There's a handful of things available for purchase now and, if people like it, we'll keep updating with more. But just as a small sample here you go: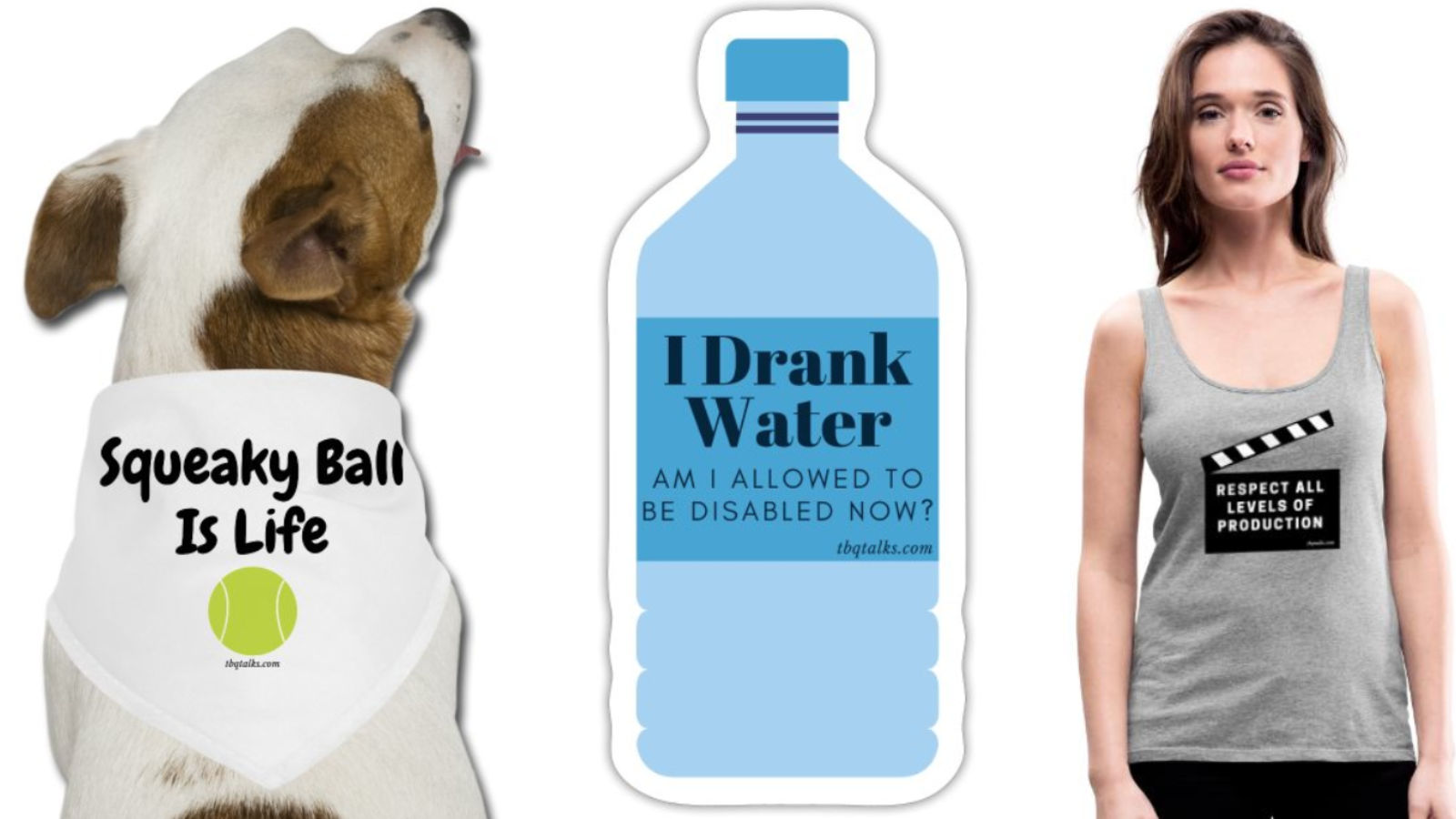 We've got dog bandanas! We've got stickers! We've got a selection of Respect all Levels of Production items including this tank top which I'll be putting into my own clothing rotation as soon as it gets here.
I went with Spreadshop as the host because, well first up it's free and handles all the details (it takes a cut of the sales which is how it gets paid, which is fine by me). But also I know several creators who use it and swear by it. It supposedly uses ethical production (I say supposedly because it's not like I've personally toured their factories to confirm it but they do at least talk the talk about ethical production) and it's print on demand which assuages my concerns about fast fashion that only ends up in landfills.
It also has large sizes in the clothing and a variety of silhouette options which will hopefully mean there's something that can fit everyone.
I set up the store doing some educated guesses about what people might want but there are other clothes and items that I didn't include (like polo shirts, aprons, hats, etc). So if you'd like a design on an item you don't see let me know and I might be able to make that available for you. There are some limits like on color (black designs don't show up on black clothing, for instance) or shape (magnets only come in rectangles or squares, unlike stickers which are cut to shape). But for what it provides I think it does pretty well.
So yeah. Check it out. If nothing else go over there and hopefully be amused by some of the items that either y'all suggested (like one related to a certain TV show being reviewed right now) or which just made me smile.
---
Memberships
We have more membership options! In addition to our already successful Ko-Fi memberships, we are now able to offer the exact same membership benefits directly via Ghost. Also I was finally able to change the benefits listed for a free signup to be more accurate, instead of the default "Free preview" that we were stuck with before.
The costs between Ghost and Ko-Fi are the same, the benefits are the same. The only differences are 1) Ghost only accepts Stripe, so if you want to use Paypal you need to use Ko-Fi and 2) If you sign up with Ghost, you get your bonus content over here, if you sign up with Ko-Fi you get it over on Ko-Fi.
In terms of benefits to me it's all the same. So if you're basing your decision on what to sign up for on which is better for the site financially, both are equally good. Ghost and Ko-Fi don't take out any fees on top of Stripe or Paypal's so money-wise it's six of one, half dozen of the other.
In terms of your user experience some of you may find Ghost is better if you felt the Ko-Fi notifications were either too much or too little, since with Ghost I can email members directly and filter those emails so that you're only being notified about the things you have access to.
Beyond that it's all the same. Ko-Fi's not going away so there's no changes there. Ghost memberships are simply another option for anybody who wants it.
The one note I'll add is that since now Ghost is on memberships there's no more "subscribe by month/year" option like before. Those of you who already had paid subscriptions should be fine and have not seen any changes, but I wanted to give the heads up in case anybody out there had been thinking of doing a year's subscription and didn't know where that option went. It's all under Memberships now.
So yeah. Memberships! Ghost style! Ko-Fi style! Pick whichever you like if you'd like that sort of thing.
---
Admin Updates
This part is the least sexy but I still wanted to include it since it relates to some of the feedback from the survey.
I made some site changes in the front and back ends (...not dirty). To begin with, I took away some things that weren't getting much use, like the AddThis toolbar and the Ko-Fi donation button that floated in the bottom left corner. Part of this was to reduce visual clutter and part was to get rid of unnecessary trackers (which came with AddThis, not Ko-Fi, to be clear).
Another change is that, since we'll now be posting more Bonus Content to the site, links to Bonus Content won't be showing up on the main page anymore. My thought process here is that having all that Bonus Content stuff on the main page will make it harder for people to find the latest articles (and analytics tells me a lot of people go to the main page directly for that). Also I didn't want the presence of all the Bonus Content to give the impression that this site is all about the stuff locked behind a financial barrier.
All the Bonus Content will, if you signed up via Ghost, get sent to you in email and also be available on the Bonus Content page.
Admittedly one thing I'm not sure about yet is how we'll handle the pet photos, since Ko-Fi has a handy gallery and here we do not. But we'll experiment to find something that works and regardless it'll be on the Bonus Content page.
I've also done some tidying with navigation menus and things. Nothing that's huge but if any of you were sitting there going "Wait, didn't this look slightly different?" the answer is yes, it probably did.
---
Ta da!
And that's it for now! Merch! Ghost memberships! Enjoy!